About Jim The Author Of This Website
---
About Jim The Author Of This Website. Thanks for stopping by my site, and welcome. My name is Jim, I am  Married to a fantastic lady who supports me in everything. I have one son, he is 35. My
wife has a daughter who is 30. Yes we are
empty nesters. I feel I have so many life experiences, some not so good, and some, well, just outstanding. I have 18 years under my belt of self employment. I hope you enjoy my website, and return in
the future to see What I can offer for you to possibly make you think, I am ready for a new adventure.
Visit and subscribe to my You tube 
My Life Influence
---
A big part of who I am, and yourself, came from our parents upbringing. My dad was a huge influence on my life. He is what I call a hustler, his own man, and
yes, an entrepreneur. He owned several businesses in his life, from a car detail lot, selling sandwich board signs along side the road, and ultimately, his true
passion and calling, restaurants. He owned several in his life, and the last one he owned 20 years before he died at the age of 84 in 2016.
Watching my dad as I grew, and I watched him close. I thought my dad could do it all. It took him many ventures, and many years to become the success he was.
It came with personal sacrifice, long hours, hard physical labor, and most important, a will to succeed in owning his own business. The word quit was not in his vocabulary. These qualities and his
teachings would rub off on me, starting at age 25.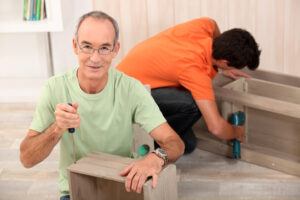 Where My Drive Started.
---
I started, with some front money from my dad, a passion, a deep desire, and a strong will to start my own lawn business. I had no customers and all the equipment to start. Dad said start knocking on
doors, and I did. Armed with fliers, and no fear, well, maybe some fear, I just saw money, so I overcame being shy talking with people quickly. I was gonna grow this thing and make my own money.
Five years later I had 2 employees, 65 residential and commercial accounts. I also landscaped these accounts, and did spring and fall cleanups. I put in all the effort, sweat equity, advice from my
dad, and a lot of hours to make Cut-Rite Lawn Service a trusted service in my county in Michigan.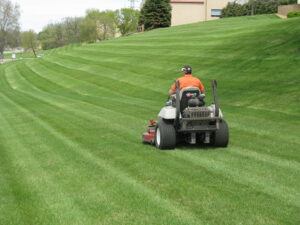 I do not want to get to far ahead of my self here. That first business I sold For $40,000. I was 30 when I sold, but I wanted something new. I love the fact
I could operate my own business, make money, and from my home. I was the boss, on my own terms, and really, I'am a darn good salesman. I want to
show you if you have the internal desire, the passion, the I want it attitude that gives you tunnel vision, there are many home businesses in the universe,
and a lot do not require the back breaking sweat work which I have been involved in for most of my life.
I have had a total of 5 different businesses in my life. People would say, that's not gonna work, are you crazy, your gonna fail. That would just motivate
me to show them. I always liked the look on their faces after I accomplished something. You truly fail yourself, if you listen to others who are negative.
Surround your self with positive people, optimistic people, people who have things you want, Successful people.

Why Do I Care About You?
---
When I was creating my website and In particular this article, About Jim The Author Of This Website, I wanted to stress the point of why Am I telling you this, why do I care if you succeed? Because
a long time ago, My dad believed in me. He gave me a shot, he helped me. What kind of person would I be after receiving guidance, help, and positive vibes for me to be my own boss all these years, if
I didn't share my story and Tell you what drives me, what gets me excited, and wakes me in a good mood in the morning. You, yes you, can find that get up and go again, I promise. I just feel its time
I gave back, to show you, I am 54, but I am not a quitter, and I still have passion, and that tunnel vision to try something new, something where at my age I do not have to break a hip over. Just stick
with me, keep an open mind. That's important. Try telling your mind hold on, let me hear him out, even if its something I have heard of before. Sometimes seeing things from another perspective can
open up an opportunity you would have said no to many times before. This time though your gonna give it a real honest shot.
THE GOAL OF MY SITE
My purpose here is to enlighten you, inspire you, educate you, and get you to look outside the box of what you would normally push yourself to achieve.
Have you ever wanted your own business? Have you had a business? Are you ready to try something new? If you are shaking your head yes, then listen to
what I have to say. Have you always dreamed of having your own website where millions of people come to see your business. I mean a perfectly
optimized website with every tool you could ever imagine is at your fingertips. Read my review of the best place to build your new website. Imagine
working from home, just as I am, nobody to interfere with your future and your dreams, Yet a whole world of help inside one business who wants you to
succeed. My ultimate goal is to show you how you can do this and yes, succeed even though you may have tried before. Let's make this time successful
together. Thank you again for reading about Jim The Author Of This Website.
I hope you have enjoyed this article and video. Your Insights, comments, or questions are always welcome. Feel free to drop me a note below and I will try and help you the best I can.
Start building your website today. Free to sign up, 24/7 support, video tutorials, have your website up and running in 15 minutes. Sign up today! 
https://bestselfemployedhomebusiness….
Start building your very own website for free, 24/7 support, no credit card needed 
https://bestselfemployedhomebusiness
….
Do you need a separate entity (LLC/corporation) for your business? Set it up with BetterLegal in 10 minutes or less. 
https://shareasale.com/r.cfm?b=173306
…
Learn how we can increase your sales, develop your brand, and generate interest in your site. 
https://shareasale.com/r.cfm?b=47&u=2
…
One of our most highly requested flavors to bring back, White Chocolate Cookies N' Cream is back starting TODAY while supplies last! 
https://shareasale.com/r.cfm?b=196403
…
>>>my book on Amazon